Miscellaneous stuff and thoughts from around the Net:
It seems like a Kenyan wins the Boston marathon and every other marathon each year. Why is that? My theory: Its very hot in Kenya. After running long distances in the hot Kenyan sun, the Boston Marathon should be a piece of cake. Also running in Kenya produces the perfect lean bodies required for running long distances. Running from lions and hyenas also increases speed and endurance.
National Spelling Bee to be held in May
Normally I would not be paying attention to spelling bees but it will be televised on ESPN so of course I must watch. I'm not sure when spelling bees became a sporting event but it must be legit as it will be covered live by my favorite sideline reporter Erin Andrews. If Kenyans always win marathons, Indians always win spelling bees. Why is that? My theory: Indians have very long names that you can't even sound out. If you can master spelling your own family's name, the spelling bee is pretty much a walk in the park.
Here is a classic spelling bee highlight: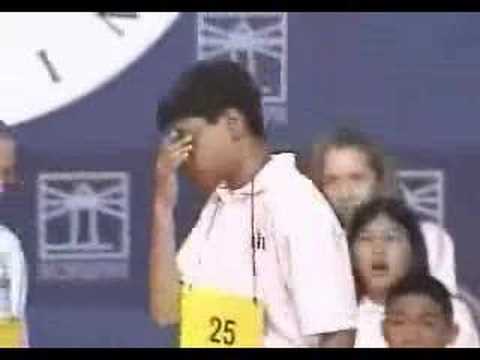 Notice none of his fellow competitors help him up. Spelling bees are cut throat.
Presidential Campaign Comes to WWE:
The presidential race heats up as the candidates tries to gain the WWE vote. Here are their speeches to the WWE
fans at Monday night RAW.
Barack Obama: "Do you smell what Barack is cooking"
John McCain: "What you going do when the McCaniacs run all over you"
Hillary Clinton did a speech also, but she was not that good. I would say the best speech would have to go to John McCain. McCain made references to the Rock, Hulk Hogan, Steve Austin, and Ric Flair. Old school wrestling aficionados know exactly what he was talking about and he clearly did his homework.