If you have young kids as I do, you probably spend the better part of your weekends at various birthday parties. You probably know all the Chuck E Cheeses and Pump it Ups quite well. I think last month, we went to 4 pump it up birthday parties.
Kids and parents alike know the Pump it Up drill:
Sign safety waiver, watch safety video
Go to room #1, run and jump around inflatable obstacle course, house, and slides
Go to room #2, Run and jump around more inflatable obstacle course, house and slides
Have cake, ice cream and pizza
Go home
The kids know the drill so well they zone out during the safety video. Like seasoned travelers zone out when the stewardess go over the pre-flight safety instructions, "In the event of a water landing….blah, blah. blah…" Lately, there is a new player in the kid's birthday party industry, Superfranks. Unlike Chuck E Cheese or Pump it Up, Superfranks is more upscale and caters to the entire family, not just young kids. There is an arcade area like Chuck E Cheese, and a gym area for older kids, as well as miniature golf. There is also a sport room with big screen TVs for sports, and kid's movies. There is also an lounge which serves Starbucks coffee, and has free wi-fi. The food is also better, but more expensive. It was nice to go somewhere new for a change, but just when you think you seen it all, we got invited to a party in the Princess room at Superfranks. The princess room is a party room with a castle theme, and all the girls dress up in princess dresses and gowns.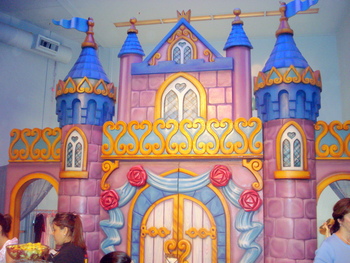 After getting dressed, the girls listened to princess stories, and danced.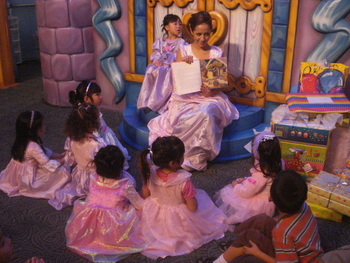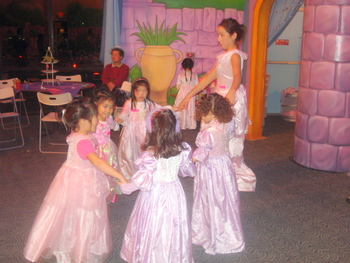 The few
boys got to play miniature golf, but that only lasted about 25 minutes. After that, they did not know what to do or to make of the princess room.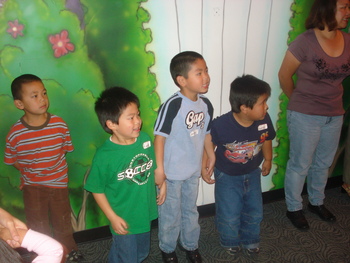 Finally, it was time for "Princess pizza" and cake. The princess pizza looked a lot like regular pizza, but probably at at a princess "premium" price. This princess thing, what a racket.