Our family is on the road again on another vacation.  This time we are in Scottsdale Arizona.  We will be staying at the Sheraton Desert Oasis Resort for most of the week.  I've been to the Phoenix area many times for business, and spring training each year.  July is not a good time to come.  Its way too hot, 112 degrees yesterday.  We decided to go to Arizona now because we had a free week to use as part of our timeshare purchase a few years ago.  Because we started late in our planning, only Arizona and Las Vegas was available because its so hot, and no one wants to go there now.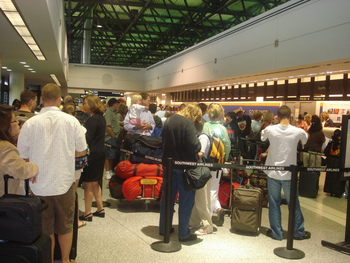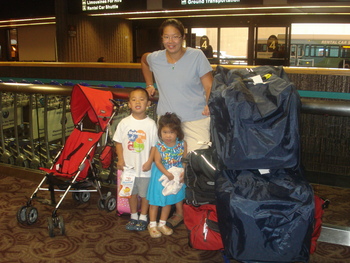 If you are travelling with your family this summer, refer to my tips on travelling with kids.  The Oakland airport was insane with construction going on.  It is the most packed with people I have ever seen it.  Even allowing and hour and a half for our flight, we barely made it on time.  I thnk a less experienced travelling family with children would have freaked out with the mass of people at the airport, but we calmly handled it, and survived yet another airport.  Now, we can relax a bit at the resort.
Staying at the Sheraton Desert Oasis Resort  in Scottsdale is like being on a cruise trip, except you get to leave more freely.  The focal point of the resort is the large pool since it is so hot during the days.  There are activities and games planned each day for the kids, and adults if you wish to participate.  There are also events in the evening such as dinners, and movie showings.  If you do venture out of the hotel, there is a lot of great shopping and dining in the Scottsdale area, and its air conditioned in the stores and restaurants.  I always enjoy the dining in the area, but its an upscale area, and not cheap.  That is an advantage of a resort over a cruise ship.   The jacuzzi tub in the middle of our bedroom was a big hit with the kids.